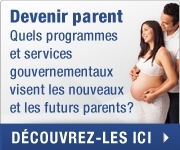 The Becoming a parent chapter, prepared by Services Québec, contains general information on the main government programs and services available to parents and future parents as well as the steps to be taken following the birth of a child.
For more information on this section, My Québec Services Account or Gouvernement du Québec programs and services, contact Services Québec.
Online
Québec.ca
By telephone
Québec area: 418‑644‑4545
Montréal area: 514‑644‑4545
Elsewhere in Québec: 1‑877‑644‑4545
TTY (Teletypewriter): 1‑800‑361-9596
In person
At a Services Québec office near you. You will find the contact information for the office in your region in the Contact Us section at Québec.ca.
We want to thank all those involved for their assistance in updating the Becoming a parent section.
Happy reading!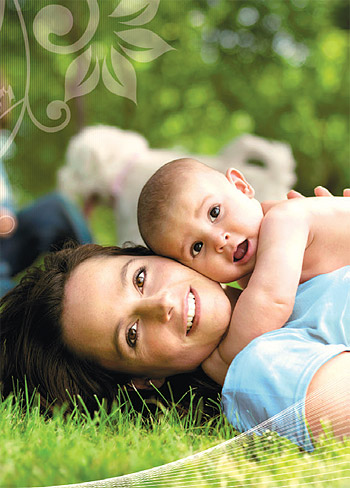 Photo: Lise Gagné
Before birth
At birth
After birth