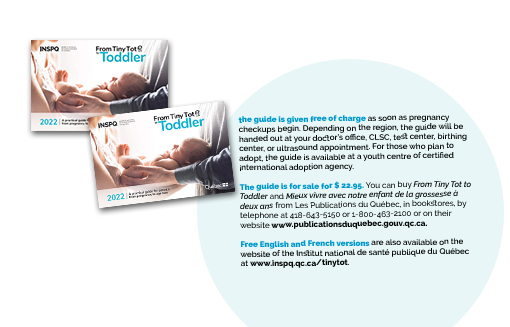 Buy the guide
Expecting parents or future adoptive parents will receive
a free guide at the beginning of the pregnancy follow-up
or adoption process.
Anyone can buy a French or English guide for $ 22.95
from Les Publications du Québec.
You can call 418-643-5150 or 1-800-463-2100 or visit their website: boutique.publicationsduquebec.gouv.qc.ca/boutique/a.
The guide is also available in bookstores.