Keynote speech: Denis Marion, Project Management and Strategic Communications Consultant and former Mayor

Wednesday, march 15th, 2022, from 8:30 a.m. to 9:30 a.m.
Simultaneous French-English translation
Version en français disponible
Providing safe drinking water, sewage disposal, waste management, transportation, and safe living environments are basic municipal services that have always contributed to the health and well-being of the population. But these services are associated with property ownership. Over the past twenty years, with the adoption of policies on the economy, family, seniors, culture, and social development, Quebec municipalities have been offering more direct services to the population. Three factors are driving this change: citizen pressure on elected municipal officials to address quality-of-life issues, the willingness of municipal governments to respond positively to this pressure, and a change in approach by the Quebec government.
Through their policies, action plans, and the projects they support, municipalities are at the heart of local and regional public health initiatives. With the powers granted them by the Quebec government, they participate in combatting social inequalities in health, fighting climate change, strengthening the resilience of communities and ensuring the well-being of individuals, both for physical and mental health.
This conference aims to demonstrate that municipalities are now called upon to take a comprehensive and integrated perspective on the determinants of health. They are open to doing so with organizations and networks, such as the public health network. Mr. Marion will draw on examples such as the government's Politique gouvernementale de prévention en santé and the Prendre soin de notre monde initiative. It will also demonstrate how intersectoral collaborations are the future of local successes, and how municipalities and their populations can benefit from the support of public health organizations.
At the end of this conference, participants will be able to:
Explain the role of municipalities in addressing the determinants of health.
Describe the success factors of local interventions that build on intersectoral collaborations with public health organizations.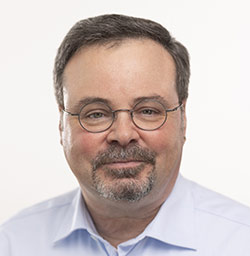 Denis Marion was mayor of Massueville in Montérégie from 2005 to 2021. His commitment and progressive vision of health led him to the presidency of the Réseau québécois de villes et villages en santé (2017–2019). He participated in the creation of Espace MUNI, created in 2019 from the merger of the Réseau québécois des villes et villages en santé and the Carrefour Action municipal et familles. This organization works with municipalities to improve overall health and quality of life from a perspective of community development. Today, this graduate of political science works as a project management and strategic communications consultant. He has served on the board of directors of the Institut national de santé publique du Québec since 2011 and was recently appointed its chairman. Denis Marion is also president of the strategic committee of the Prendre soin de notre monde initiative.
Keynote speeches will be broadcast live!
Keynote speeches will be available in real time on the web. Subscribe to the JASP YouTube channel now to access live content on November 28, 29, 30, and December 1.